16 May

MediPurpose to Attend HOSPITALAR, Brazilian Medical Product Trade Show
Medical Product Sales Team Travelling to South America as Guests of GDcED and MACOC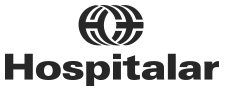 SAO PAOLO, ATLANTA and SINGAPORE—MediPurpose™, a manufacturer and master distributor of medical products, today announced its attendance at HOSPITALAR in Sao Paolo, Brazil, from May 20-23, 2014.
HOSPITALAR is an annual healthcare and medical product trade show, billed by organizers as "the most important healthcare fair for the Latin American market."
MediPurpose Regional Sales Manager Todd Vecellio and Key Account Manager Cheryl Channell will be at the event to provide information, demonstrations and samples of the company's medical products, which include babyLance™ safety heelsticks, SurgiLance™ safety lancets, and MediPlus™ Advanced Wound Care dressings.
According to HOSPITALAR, Sao Paulo concentrates 65 percent of the Brazilian consumption market and plays an important role in the healthcare industry, acting as a pioneering city in providing first-class medical services. It is also one of the most advanced medical centers, where opportunities for medical leading-edge technology and equipment are opened and expanding.
"Naturally, we are very interested in expanding our international scope with medical product distributors in Brazil and South America for our products," said Vecellio. "We have plenty of success supplying medical products to customers throughout North America, Europe and Asia—and although we've had some experience in South America, we are looking forward to nurturing those relationships and creating new ones at HOSPITALAR."
MediPurpose will be attending as guests of the Georgia Department and Economic Development (GDcED) and the Metro Atlanta Chamber of Commerce (MACOC), which relates to the company's U.S. headquarters in Atlanta, Georgia.
"We are very grateful to those organizations for their efforts with organizing our involvement, networking us with other participants, and supporting the Atlanta-area business community," said MediPurpose founder and CEO Patrick Yi.
---
About MediPurpose
Founded in 1999, MediPurpose is a boutique medical product company with offices and partnerships in the United States, Canada, LatAm, EMEA and Asia.
Specializing in safety sharps devices such as our flagship SurgiLance™ safety lancet and the popular babyLance™ safety heelstick (acquired by Clinical Innovations in July 2016), we also offer affordable high-quality MediPlus™ Advanced Wound Care products. Our newest product is the Anzen™ safety scalpel with a reusable metal handle similar in weight and balance to traditional metal handle scalpels. It was engineered using the feedback of surgeons and surgical techs to ensure an intuitive design that is easy to use and feels familiar and comfortable.
Our Medical Device Innovation and Medical Product Distribution divisions provide R&D and commercialization consultation for new medical device inventors and innovative medical product companies that seek entrance into new medical product markets—which includes angel funding, feasibility studies, manufacturing support and market launch, among other services.
For more information about MediPurpose, please visit medipurpose.com.